The Road to the Relay for Life - Smackdown Cancer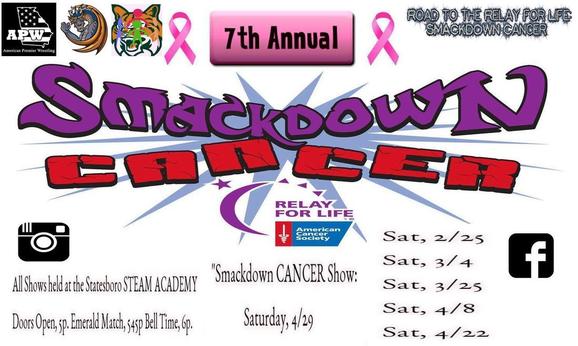 ---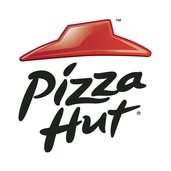 Welcome Pizza Hut!!

We are proud to welcome PIZZA HUT to the APW Nation as a sponsor and friend! We will be serving their delicious pizza at all Shows! Be sure to also enjoy there delicious pizza and other food items at both Statesboro locations and be sure to tell them that APW sent you to them!
---

The ROAD to the Relay for Life: SMACKDOWN CANCER

​NEXT Show: Saturday, March 4th, 2017

*Saturday Night Wrestling*
*Fan Appreciation Day*
Adult Admssion only $5 and Kids 12 and Under are *FREE*
​
Afternoon Outside Show in the front parking lot of:

Statesboro STEAM Academy,
Statesboro, GA
Gate Opens, 1230p. Emerald Match, 1245p. Bell Time, 1p
*******************************************************
​The Statesboro STEAM Academy is located on US 80, next to NAPA and 1st Franklin Financial.
​ GPS the address on the poster below (1718 Northside Drive East) and look for the "APW SIgns."
​