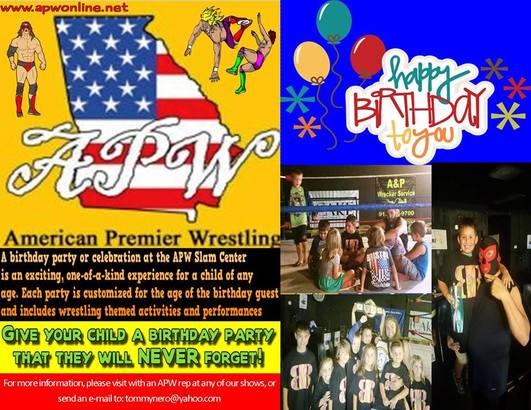 ​*
GIVE YOUR CHILD A BIRTHDAY PARTY THEY WILL NEVER FORGET at the:
SLAM CENTER!
(Birthday parties available for ages 5 - up)

Each party includes:
-Wrestling Championship Belt photo shoot in the ring
-Each child will be able to get into the ring with trained professional wrestlers to learn safe but fun wrestling techniques, then gently and in a fun manner wrestle their friends!
-Q & A session with the professional wrestlers
-Appearance, photos, and Signed Autographs from some of the APW wrestlers for each child in attendance
-The birthday family can tape the party capturing your entire event or we will tape it for you!!
- Waivers must be signed by all parents for their child.

*PARTY SMACKDOWN:
A 2 Hour Party - Includes all the above, supervised professional wrestling demonstration and kids matches, Q & A session. (You provide food, drinks, cake, paper products)- 300.00 up to 10 kids. Each additional child $10. Each additional 1/2 hour is $75

*PARTY SLAM CENTER:
A 2 Hour Party - including all the above, but we can provide pizza, drinks. cake, cup cakes, paper products, etc for $400. Each additional child $10. Each additional 1/2 hour is $75.

​*All parties require $100.00 non-refundable deposit in order to reserve your date.

Contact us today to reserve your party or any other questions!

tommynero@yahoo.com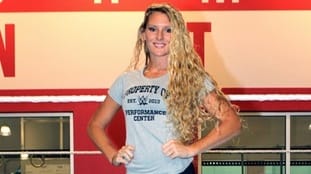 About APW.
APW: We Create Our Own Stars!
Based in Statesboro, APW provides quasi-communal pro wrestling sports entertainment fundraiser shows on a bi-monthly to monthly basis in a family-friendly environment with a conscientious tone. We are licensed by the state of Georgia Athletic Commission and we are a subsidiary. For the past eighteen years, APW has legally put on pro wrestling events featuring the likes of: the late and great, "Dr. Death" Steve Williams; WWE Hall of Famer's and Legend's, Ted "Million Dollar Man" DiBiase and Tito Santana; WCW legend's, Rick "Dog-Faced Gremlin" Steiner and Marcus "Buff" Bagwell; former-WCW Cruiserweight champion, Prince Iaukea; former-TNA star, Crimson; current WWE superstar, Luke Gallows; former WWE superstars, Rodney "Red Dog" Mack and Jaz; legends Black Bart & "Killer" Tim Brooks; other wrestling notables and stars that have wrestled all over the world such as: "Cowboy" Jeremy Young, "Nature Boy" Paul Lee, Hell Kid. Johnny Swinger; and, a host of other awesome talents, Combine these superstars with APW's own new, inspiring talents who are breaking into the business, APW is committed to doing it's part to making dreams come true from the squared circle in an ethical and respectful manner.
For example, LACEY EVANS (RUBY) is a product and graduate of the APW Training Facility. She is now living her wrestling dream in the NXT/WWE. Macey is one such notable athletic wonder who vindicated APW's commitment where "we create our own stars". LACEY was told by many haters, including lots of women on the current INDY scene that she "would never make it" and that she had to wait "at least 2 years." This was complete hogwash which was unfortunately spewed from jealous folks who were not properly trained nor taught to respect people or the sport of pro wrestling. And those naysayers also did not know the character and abilities of LACEY. But we certainly did and APW knows talent.
Lacey, a former-Marine and state amateur wrestling champion, overcame all the odds and haters. She blocked-out the online rumors from the trolls and those that mean absolutely nothing to the legitimate wrestling business, as well as all the rancor. Lacey simply listened to the APW staff, it's trainers and the promoter. She stayed focused, respected the business, and worked her butt off. And when the time was right, APW used it's connections with the WWE and made the call. The rest is history. Lacey has done more in pro wrestling in "less than a year," than most will ever do in a lifetime. APW does indeed create their own stars and you can now see "Lacey Evans" staring in NXT. It is only a matter of time before she is on the WWE's main roster. Will you be the next Lacey? Find her on FACEBOOK and send her a message about APW.
Click here to read a recent WWE article about Lacey and how APW helped her get to the big leagues!
---
APW''s Mission and Purpose:

APW is a quasi-family and conscientious ministry that wrestlers and entertains the community from the ring with a Christian tone. For 19 years, APW has been Statesboro's and the surrounding area's leader in providing professional wrestling sports entertainment. We are licensed and insure, and "We Wrestle for the Community." All and any proceeds from our events always go to a community cause and/or a charity such as the: Relay for Life, Toys for Tots, "UsAgainstAlzheimer's, the Statesboro STEAM Academy, and many others. APW is pro-family and because of our commitment to God, Community and Tradition we have been blessed to perform for almost two decades. We hope to continue entertaining the "APW Nation" for many more years to come. Come join the APW Nation!. We are clearly an inclusive body that discriminates against no one. Our talents are not perfect but we know that we are forgiven and that we will continue to try our best and do God's will. Please ask to speak with our wrestlers after the show, especially the "good guys." We love the fans and more importantly bring you to the Lord.

We also strive to develop a personal relationship with everyone that we can and we place emphasis on God, Community, and Tradition - which we have done to the best of our abilities for almost two decades. We further stress old-school ethics and traditions as well as the basic core values of life such as: accountability, integrity, opportunity, responsibility, and respect.

APW and it's talent respects the business, the locker-room, those veterans that paved the way, and especially the fans way too much to sacrifice these core values. We hope that you also respect this mission as APW also believes in a higher calling to help those reach salvation and a relationship with God from the squared-circle while performing our craft to help entertain families.

In the end, "We Wrestle for the Community!" All and any proceeds from our events go to a community cause and/or a charity such as the "Relay for Life," Toys for Tots," "UsAgainstAlzheimer's" Statesboro STEAM Academy, and many others. APW is categorically family and we hope that you and your own family can enjoy our community-based pro wrestling sports entertainment. It is because of you the fan that we have performed for almost two decades. We hope to continue entertaining the APW Nation and future members of the APW Nation for many more years to come, and foster one's relationship with God. At APW we make it real from the ring, but on the end we value you as a person.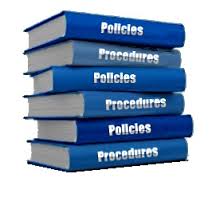 APW's Copyright Rights
No cameras. laser-pens, or video recording equipment are permitted at any APW event.
APW owns or licenses all copyright rights in the text, images, photographs, video, audio, graphics, user interface, and other content provided on the Services, and the selection, coordination, and arrangement of such content (whether by us or by you), to the full extent provided under the copyright laws of the United States and other countries. You are prohibited from copying, reproducing, modifying, distributing, displaying, performing or transmitting any of the contents of the Services for any purposes, and nothing otherwise stated or implied in the Services confers on you any license or right to do so.
You may use the Services and the contents contained in the Services solely for your own individual noncommercial and informational purposes only. Any other use, including for any commercial purposes, is strictly prohibited without our express prior written consent. Systematic retrieval of data or other content from the Services, whether to create or compile, directly or indirectly, a collection, compilation, database or directory, is prohibited absent our express prior written consent.
******************************************************************************************************************************
**Tryout and Training Information**
Are you ready for a serious commitment to get into professional wrestling as a wrestler, manager, announcer, valet, referee? Or is your interest simply frivolous curiosity? Either way, the first step begins with the: TRYOUT! APW holds tryouts approximately
1 hour before each Show prior to opening the
doors/gates to the public. Please check the date with the advertised Show on the main page of this official website so that you can make plans and schedule accordingly. The tryout fee is only $50 which includes: a) admission for you and one guest, b) a roughly thirty-minute workout in the ring doing basics with the trainer, and, c) a consultation with the trainer and/or promoter after the workout. Come dressed in exercise clothes and please wear smooth soled tennis shoes. You should also bring a towel/change of clothes, as well as bring plenty of water/sports drinks. You must be at least 18 years old to participate in this Tryout. A drivers license or picture ID, as well as proof of medical insurance coverage is required.
Likewise and sadly, for those "trained and experienced" wrestlers already on the INDY scene and looking to wrestle in an APW ring and to be part of our family, we have a policy in place: Due to past interactions with phonies, liars, frauds,shams, and so-called "experienced and already trained wrestlers," you must follow the same Tryout policy as stated above. If you have ever really been seriously and properly trained, then you will conceptualize this policy. No exceptions! For more information that has not already been stated here please contact:
Tommy Nero.

***************************************************************************************************************
*Fundraising and Ring Rental*

APW is available to do Fundraising events. Each event is different so please contact us with all the details.

Likewise, APW is willing to rent one of it's rings. The ring that is available to rent is a 16" x 16" steel-framed ring and it can be set up with enough room to hold events in venues with low ceilings. We need at least four weeks notice to check availability. APW charges a flat $500 per 4-hour day rental which includes set-up and breakdown, as well as $4.25 per mile round-trip. Use the city of "Register, GA" when calculating our distance to travel to your location round-trip.

For more information on fundraising, birthday parties, and ring rental, contact: Tommy Nero
---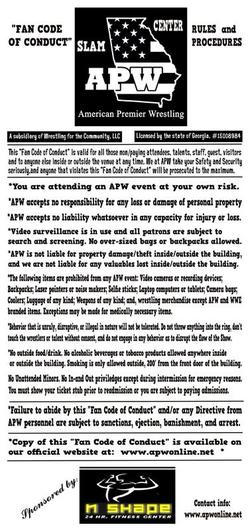 This "Fan Code of Conduct" is posted both inside and outside of the Slam Center, as well as at ever outside the Slam Center APW Show. For fan safety and security, as well as the security of the talent and staff, this policy will be enforced to the maximum.

---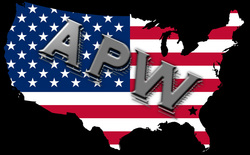 ---
APW - Since 1999: God, Community, and Tradition. Celebrating 19 years of Distinction and Never-Ending Pro Wrestling Action! APW is a subsidiary and licensed by the state of Georgia.