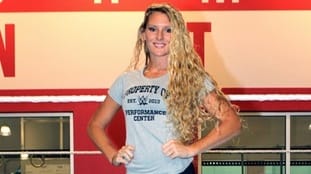 About APW.
APW: We Create Our Own Stars!

Based in Statesboro, APW provides pro wrestling sports entertainment shows on a bi-monthly to monthly basis. We are licensed by the state of Georgia Athletic Commission and we are a subsidiary. For the past eighteen years, APW has put on events featuring the likes of: the late and great, "Dr. Death" Steve Williams; WWE Hall of Famers and Legends, Ted "Million Dollar Man" DiBiase and Tito Santana; WCW legend, Rick "Dog-Faced Gremlin" Steiner; former-WCW Cruiserweight champion, Prince Iaukea; former-TNA star, Crimson; former WWE/TNA star and current Club member,current WWE superstar, Luke Gallows; former WWE superstars, Rodney "Red Dog" Mack and Jaz; legends Black Bart & "Killer" Tim Brooks; others wrestling notables and stars thathave wrestled all over the world such as "Cowboy" Jeremy Young, Hell Kid. and Johnny Swinger; and, a host of other awesome talents, Combine these superstars with those new, inspiring talents who are breaking into the business, APW is committed to doing it's part to make dreams come true from the squared circle.

For example, Macey Estrella (RUBY) is a product and graduate of the APW Training Facility and now is living her wrestling dream in the NXt/WWE. Macey is one such notable that of how at APW we create our own stars. MACEY was told by many, including lots of women on the INDY scene that she "would never make it" had to wait "at least 2 years." Total hogwash from jealous folks who were not properly trained nor taught to respect pro wrestling. They also ddin't know the character and abilities of MACEY. But we did. She overcame all the odds and haters, survived the online rumors from the trolls and many that mean absoleutly nothing to the legitimate wrestling business, as well as a a lot of rancor. Macey simply listened to the APW staff, it's trainers and the promoter, stayed focused, and respected the business. And when the time was right, APW used it's connections with the WWE and made the call. The rest is history. Macey has done more in pro wrestling in "less than a year," than most will ever do in a lifetime. APW does indeed create their own stars!!

​APW is also quasi-family ministry where we truly care for all our talents as well as all our fans. We strive to develop a relationship with everyone and place emphasis God, Community, and Tradition. We stress old-school and tradition, and the basic core values of life such as: accountability, integrity, opportunity, responsibility, and respect. Lots of talent can't accept this mission and although they may be nice people and we give them an oportunity, we just can't have those types of folks in APW. We respect the business, the locker-room, those veterans who paved the way, and especially the fans way too much to sacrifice these cor values. We hope you respect this mission.

In the end, "We Wrestle for the Community!" All and any proceeds from our events go to a cause and/or charity.
APW is a family and we hope that you enjoy and be part of our mission.

​
---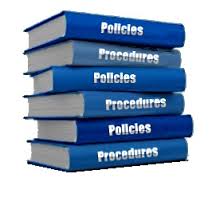 APW's Mission and Vision
: To provide professional sports entertainment and professional wrestling to the community in a family-friendly environment with a conscientious tone.
Copyright Rights
No cameras. laser-pens, or video recording equipment are permitted are at any APW event.
APW owns or licenses all copyright rights in the text, images, photographs, video, audio, graphics, user interface, and other content provided on the Services, and the selection, coordination, and arrangement of such content (whether by us or by you), to the full extent provided under the copyright laws of the United States and other countries. Except as expressly provided in this Agreement, you are prohibited from copying, reproducing, modifying, distributing, displaying, performing or transmitting any of the contents of the Services for any purposes, and nothing otherwise stated or implied in the Services confers on you any license or right to do so.
You may use the Services and the contents contained in the Services solely for your own individual noncommercial and informational purposes only. Any other use, including for any commercial purposes, is strictly prohibited without our express prior written consent. Systematic retrieval of data or other content from the Services, whether to create or compile, directly or indirectly, a collection, compilation, database or directory, is prohibited absent our express prior written consent.
Tryout and Training Information
Are you ready for a serious commitment to get into professional wrestling as a wrestler, manager, valet, referee or is your interest simply frivolous curiosity? Either way, the first step begins with a: TRYOUT! APW hold tryouts approximately
1 hour before each Show prior to opening the
doors to the public. Please check the date with the advertised Show to make Plans on the main page of this official website. The tryout fee is $50 (excluding all BRAWL shows - no tryouts at these outside events) which includes: a) admission for you and a guest, b) a roughly thirty minute workout in the ring doing basics with the trainer, and, c) a consultation with the trainer and/or promoter. Come dressed in workout clothes and smooth soled shoes. You should also bring a towel/change of clothes as well as plenty of water/sport drinks. You must be at least 18 years old to participate in this Tryout. A drivers license or picture ID, as well as proof of medical insurance coverage is required. Due to past interactions with phonies and shams, so-called trained wrestlers must also go through this process; no exceptions. For more information that has not already been stated here please contact:
Tommy Nero.

Fundraising, Birthday Parties, and Ring Rental
APW is available to do private parties and Fundraising events. Each event is different so please contact us with all the details.

Likewise, APW is willing to rent one of it's rings. The ring that is available to rent is a 16" x 16" steel-framed ring and it can be set up with enough to run shows in venues with low ceilings. We need at least four weeks notice to check availability. APW charges a flat $500 per 8-hour day rental which includes set-up and breakdown, as well as $3.25 per mile round-trip. Use the city of "Register, GA" when calculating our distance to travel to your location round-trip.

For more information on fundraising, birthday parties, and ring rental, contact: Tommy Nero
---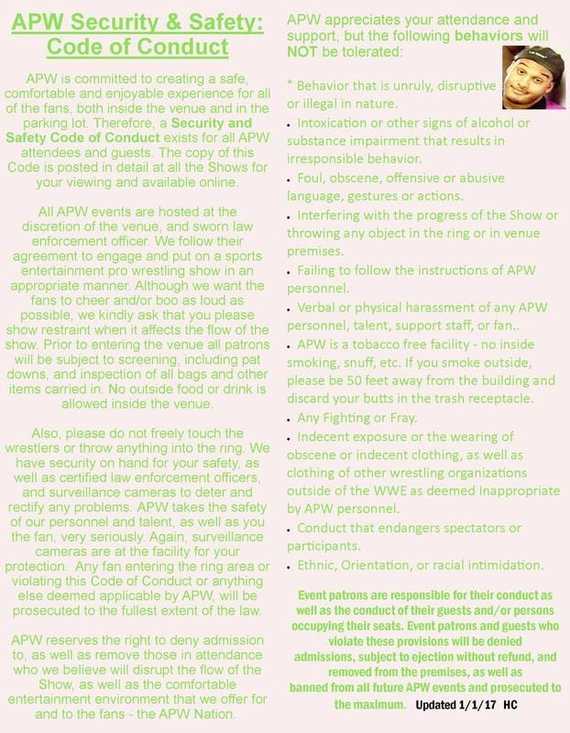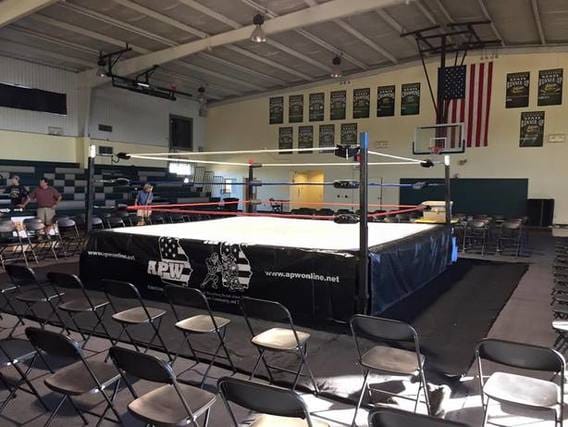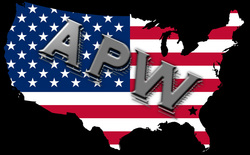 ---